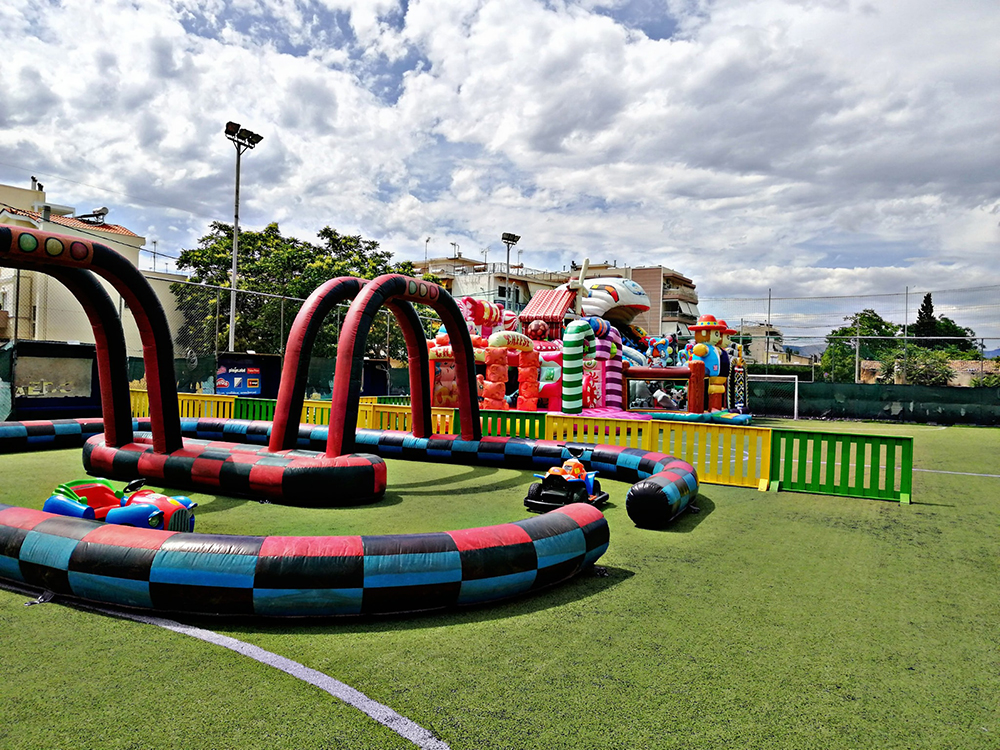 Playground
Elefsina Soccerland - 5x5, 7x7 & 9x9 Stadiums - Football Academy - Padel Tennis - Elefsina Attica

A colorful & pleasant space, made of large inflatable toys. It is made especially for our little friends and in collaboration with experienced educators and under their supervision, they can run and play in our inflatable games, on the go-kart track, specially designed for children.
Non-stop and carefree games in a specially designed space that observes all the necessary safety measures.
Our space is also available for children's parties of our little friends.